Create Your New Website Starter Kit!
Ready to get your business online right now? Complete the four steps below to start the process of building your new website!
Step 1 — Add in the Small Business Website Starter Kit
Website to match your business and design preferences
Custom domain name
Google Business Profile (Google My Business) setup
Content added from your onboarding form
Google Analytics and Search Console setup
Live training on how to use your website
Access to a learning library and community of website owners
Step 2 — Pick Your Add Ons for Your Website
There are numerous add ons you can select for your new website to have, from an online store to creating a membership website and more. Select the ones you want for your new site!
Online store
Online selling is super popular in today's world. And you can easily add a store to your new website. I'll take care of setting up the store, adding in the products and getting you started with a payment gateway. Plus, you can add in things like automated shipping labels, custom email messages and more! It's the easiest way to create an online store.
Forums
Creating a community around your business is a great way to drive referrals and build momentum. You can foster a great community right on your own website by adding in a forums section where you can control everything. I'll take care of everything from the styling to adding in any controls you need for a great community.
Price: $99
Membership Website
Does your business offer courses or information that members are only allowed to see? I can help you create a membership website that keeps that content only available to your members.
Price: $149
Additional landing pages
Are you having a sale of a product or for a holiday season? Or did you add a new service to your offerings? If you need additional landing pages to promote your products or services, I can help you create those pages in no time, whether it's before or after the website launch.
Price: $39/page
Email Addresses
Want to create an email address using your new domain name? It's totally possible. During the process I will take the time to also set up an email address for you using Google Suite so that you can have an official looking email address for your business.
Price: $6.99/month
Custom blog templates
While each website will come with its own set of blog templates, you can also choose to customize those blog templates. Maybe you want to hide or show the featured image on single post pages. Or maybe you want to show the read time on the archive pages. I can create those for you.
Advanced forms integrations
Each website comes with Gravity Forms, as well as a basic contact form set up for you. But you can also choose to add in advanced forms integrations, such as MailChimp, Stripe, AgileCRM and more to take your forms to the next level.
Price: $39/integration
Content creation
Need help creating an about page? Or are you struggling with text for your homepage? I can help you create that content for your website so that it's ready for launch.
Price: $49/page
Google Tag Manager setup
While Google Analytics and Search Console are great tools, Google Tag Manager can take your analytics to the next level. I can help you get started with Tag Manager to help you integrate services like HotJar and more so you can really see how people are using your website.
Price: $39/tag
Step 3 — Select a Website Care Plan
Websites need care after they are launched so that they stay online and help your business grow. Each of these plans will help you do just that. I'll take care of the technical side of your website. You just focus on running and growing your business!
Basic Plan
Perfect for a basic WordPress website with a few pages. Maybe it's just in the starting phase for a website you're creating for your business. You just need managed updates and some technical help.
Secured Plan
Great for a small sized WordPress online store that's just starting out. The added security audit and fixes will keep your website up and running and your customers' info safe.
Optimized Plan
Perfect for a website that you're looking to grow to help out your business. You'll get SEO fixes, and I'll work with you to help out your Local SEO. And I'll get you going with Google's great tools.
Ecommerce Plan
The best plan for any medium to large sized online store using WordPress. You'll get the best hosting, technical help to keep your website up and running and so, so much more.
Step 4 — Check Out and Start Your Website Build!
Ready to get started now? Go to the checkout page below to complete the process, and I'll get started creating your new website!
Previous Works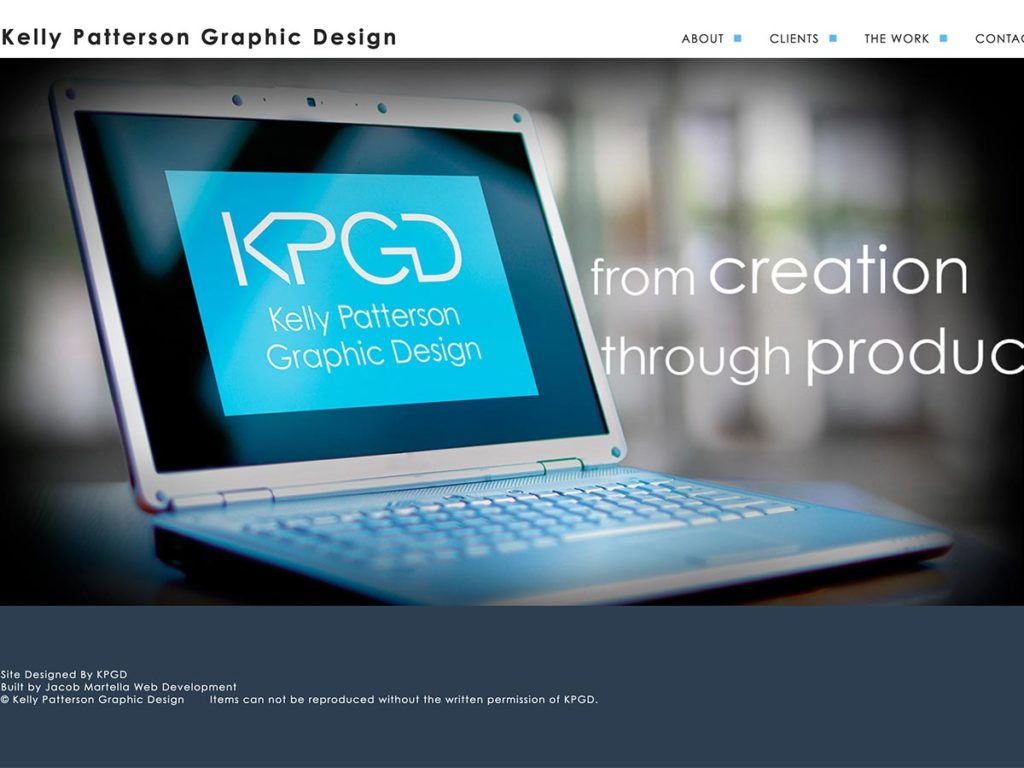 What Others Have Said
Kelly Patterson
Kelly Patterson Graphic Design
I am extremely fortunate to have gotten to meet and work with Jacob. He takes my web designs and brings them to life on the internet. He is very professional, knows his stuff, and delivers an outstanding product that is on-time and within budget. I look forward to working with him again on future projects. Small sites or large sites Jacob can do them all.
Christopher Harris
Faith Growth, Inc.
I have hired Jacob on many occasions for WordPress website development projects. Jacob is a professional, he communicates well, and delivers what is promised in a timely manner. I highly recommend him for your next WordPress project.